The Terrace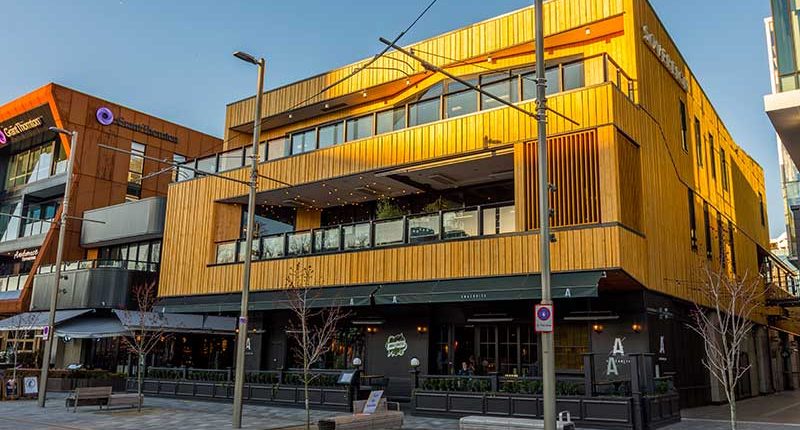 $140 million
40,000 sqm
Two-stage development in high profile location housing hospitality venues, offices, car parks and retail across separate two- to seven-storeyed buildings
High-spec design featuring laneways, balconies, air bridges and environmentally friendly heat and waste systems
2013 to 2018
The project that has had Cantabrians buzzing is undoubtedly The Terrace redevelopment alongside the picturesque Avon River.
Home to some of the hottest hospitality spots, and linking to new office spaces and car parking – The Terrace has had everyone talking since developer Antony Gough announced his plans for the area.
At Jeff Dermott Painting and Decorating, we worked under two separate contractors to deliver intumescent, exterior and interior painting. Our delivery was across both stages of the development, from the early hospitality ventures and carrying onto the later stage office space and Westpac building.